Shipping of fair exhibits –
sensitive project management or a simple freight forwarding task?
The transport of your trade fair exhibits – without the relevant experience, you might think that this is the simplest aspect in the entire preparation of your own trade fair appearance. The planning and conception of participation in the trade fair from a financial, strategic marketing and sales point of view, the function and design of the stand, the construction of the exhibition, the creation of advertising materials, not least the personnel planning and training and much more require a high level of competence, time, energy and financial resources. That is understandable.
But shipping of trade fair exhibits should require the use of an expert like EXPOLOGISTIK?
Why? Isn't it enough to call a freight forwarder and instruct him to carry out the transport?
What is special about this task?
A question in advance:
How important do you think your exhibits are for your trade fair success?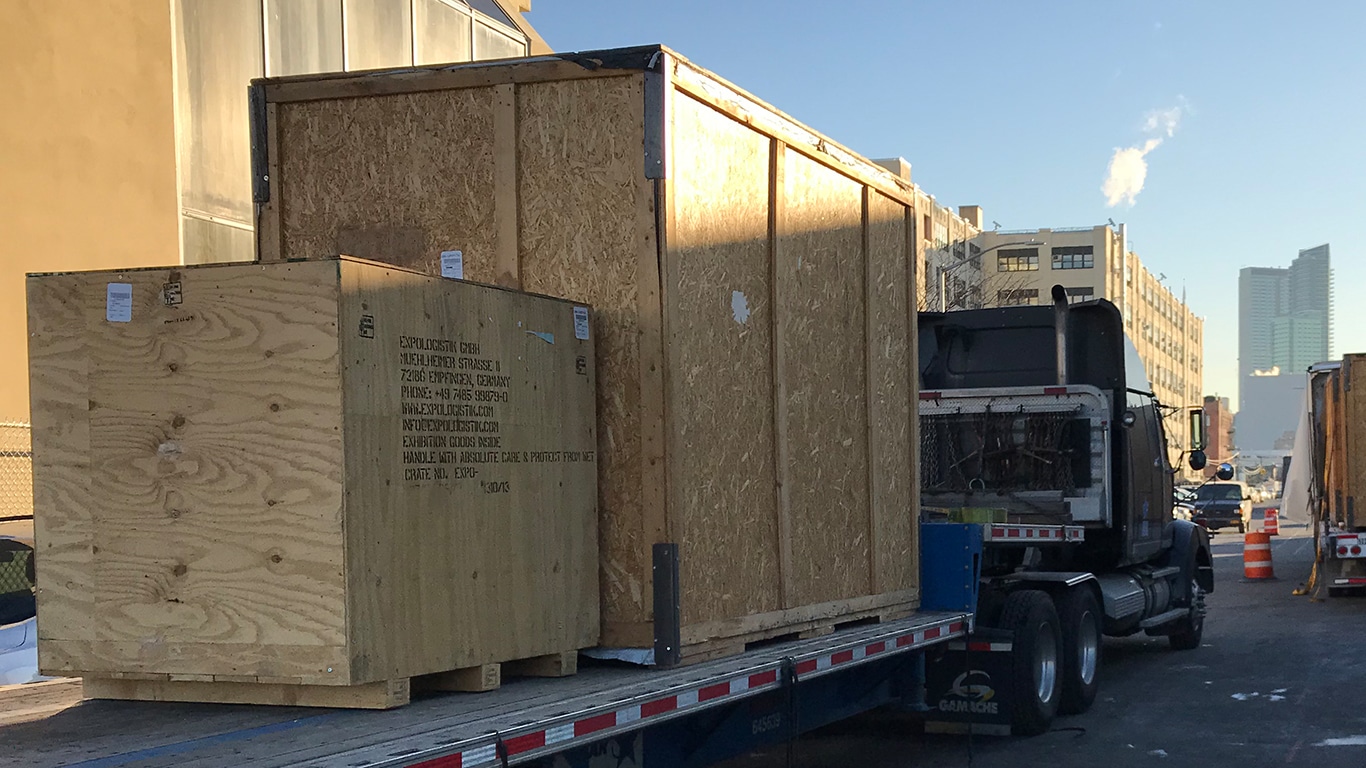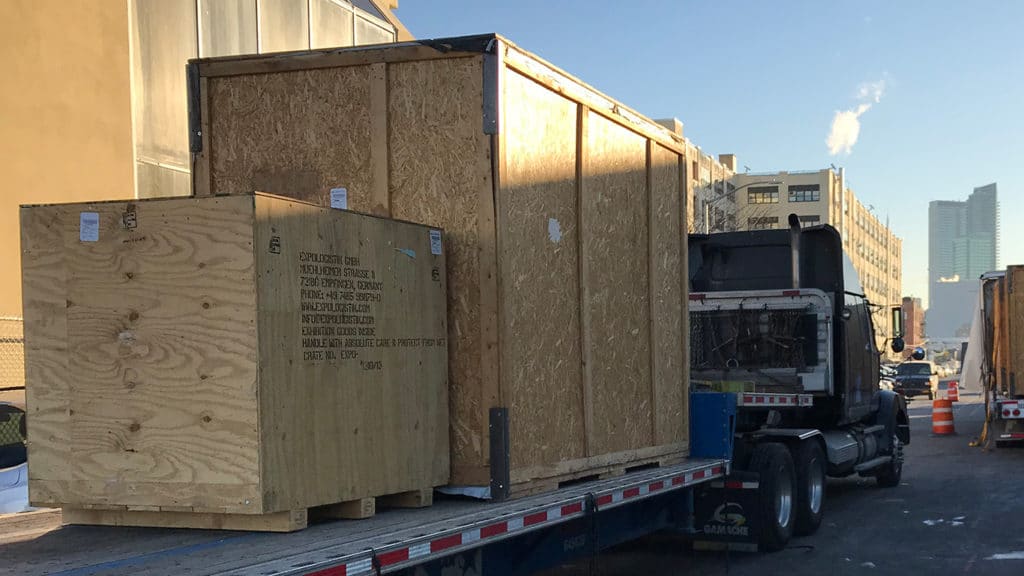 How important are your trade fair exhibits for the success of your presumably expensive trade fair appearance? Spontaneously name a number from 1-10. Please don't hold it against us for this joke, and no, you don't really need to come up with a number from 1-10. We just wanted to playfully draw your attention to the fact that ultimately everything revolves around your exhibits and that they are the core of your success at the trade fair. If your exhibits are not in the right place at the right time in the desired condition, then this is probably the greatest possible disaster for your trade fair appearance.
Accordingly, their transport is one of the very sensitive links in the chain of a successful trade fair participation. And we all know that any chain can only be as strong as its weakest link. It is therefore worth taking a particularly close look at the topic of safe transport of your trade fair exhibits.
Use the experience and expertise of EXPOLOGISTIK as a reliable partner for the transport of trade fair exhibits
If, after the intensive preparation of your presence at the trade fair, you also want to take the transport of exhibits into your own hands, then you are entering a completely new and perhaps unexpectedly demanding area of responsibility.
The safe transport of exhibits to trade fairs, from one trade fair to another and from one trade fair back to you requires great logistical know-how, excellent networking and in any case an experienced project manager as a contact person who can be reached around the clock.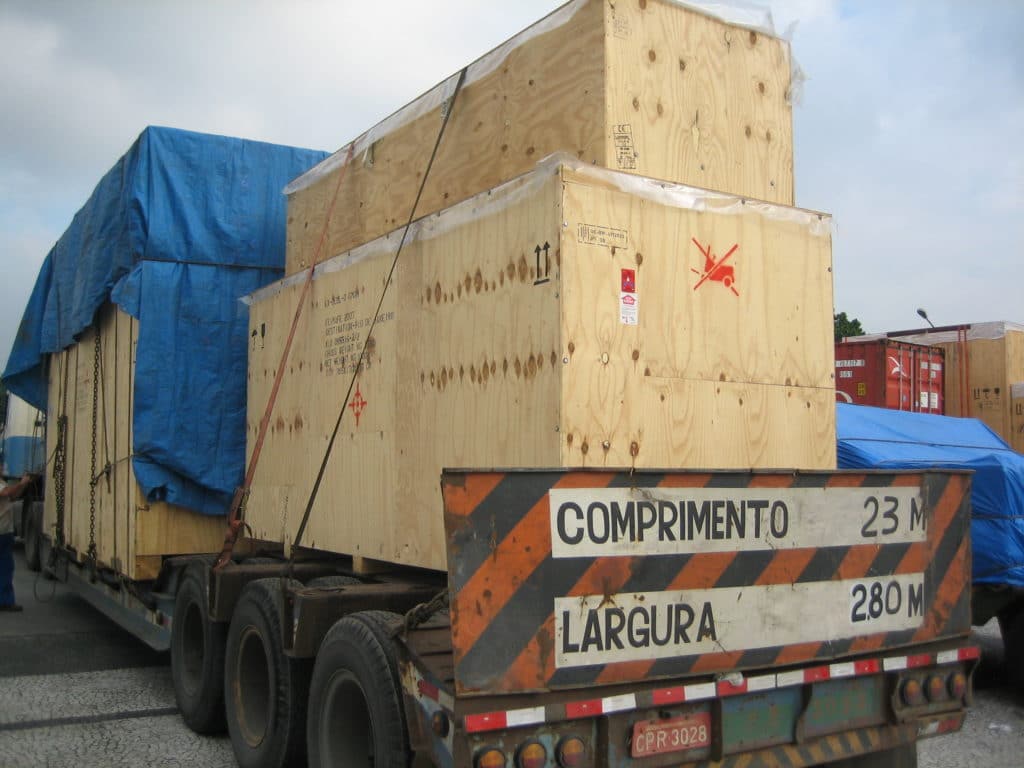 EXPOLOGISTIK is your professional partner for the reliable, safe and precisely planned and just as carefully carried out transport of your trade fair exhibits. Whether it is the trade fair in your own city or at another location within Germany, within Europe or around the world. We understand punctuality, safety, reliability, forward planning and exact execution neither as extras, nor as terms that are simply called so that it sounds good. We are talking about the cornerstones of EXPOLOGISTIK's work when it comes to transporting trade fair exhibits.
What aspects should you pay particular attention to when transporting trade fair exhibits?
Responsible planning does not begin with arranging a pick-up date. We start much earlier and clarify questions such as:
Which trade fair is it, which special features have to be considered?
From when to when will your booth be there?
What is the exact location of your stand within the premises and the hall?
Which entrances and accesses are suitable for transport?
Which traffic and which traffic bottlenecks are to be expected?
When will your booth be set up in which steps?
At what point in time would the delivery of the exhibits be optimal?
Where is storage possible and when for what duration?
To what extent should the trade fair construction be involved in equipping the trade fair with your exhibits?
What should happen to the exhibits in the short, medium and long term after the trade fair ends?
and many more questions.
We take all factors into account and ensure that you can concentrate fully on your presentation at the trade fair. With EXPOLOGISTIK, your exhibits are guaranteed to be ready at exactly the right time.
We are happy to help you with all other aspects of trade fair logistics. On request, we can also organize the entire logistics for complete trade fair tours over many months and through all parts of the world and ensure that your exhibits are always there at the right time.
Professional, reliable and safe trade fair logistics from EXPOLOGISTIK – and what can we do for you?
We give everything for your success – contact us now
To the goal on all routes
To the fair with hand luggage. Leave the rest to us.
Shipping by airfreight
Shipping by oceanfreight
Shipping by roadfreight
Working for you worldwide