To the fair with hand luggage.
Leave the rest to us.
EXPOLOGISTIK – Your Logistics Provider for your successful Trade Fair & Event participations
We are one of the leading freight forwarding companies in Europe and specialized into shipping solutions for international trade fairs and events.
For us, professional trade fair logistics means much more than just having a trade fair forwarding company shipping your stands, exhibits or advertising materials to and from the trade fair. What about the entire planning and coordination of all logistical questions, sometimes even as part of trade fair tours around the globe? What about the trade fair logistics on site so that everything works smoothly during the event? How important is it to you that you have a committed project manager as a contact person who competently and personally looks after you the entire time?
With us you have a trade fair service provider at your side who is a forward-looking planner, comprehensive strategist and experienced practitioner in one – for all transport and logistics issues relating to trade fairs and events.
Our transport routes for your successful trade fair
Transport by air is of course the fastest shipping route in terms of time. Thanks to air freight, even large shipments of goods can be brought to the other end of the world at short notice.
---
Transport by ocean freight enables inexpensive shipping of any volume around the world. This shipping route has a relatively long transit time, so a reasonably long lead time is recommended.
---
The great advantage of land transport is its enormous flexibility. The motto here is "It doesn't work, it doesn't exist". Only too large distances or geographical obstacles show this transport route its limits.
Trade fair logistics – always be up to date, plan strategically and act flexibly
In Germany alone, around 600 professional trade fairs take place every year, about which we are constantly informed and whose peculiarities we take into account in all trade fair logistics planning. Of these, around 160 are international and national trade fairs with around 180,000 exhibitors and 10 million visitors.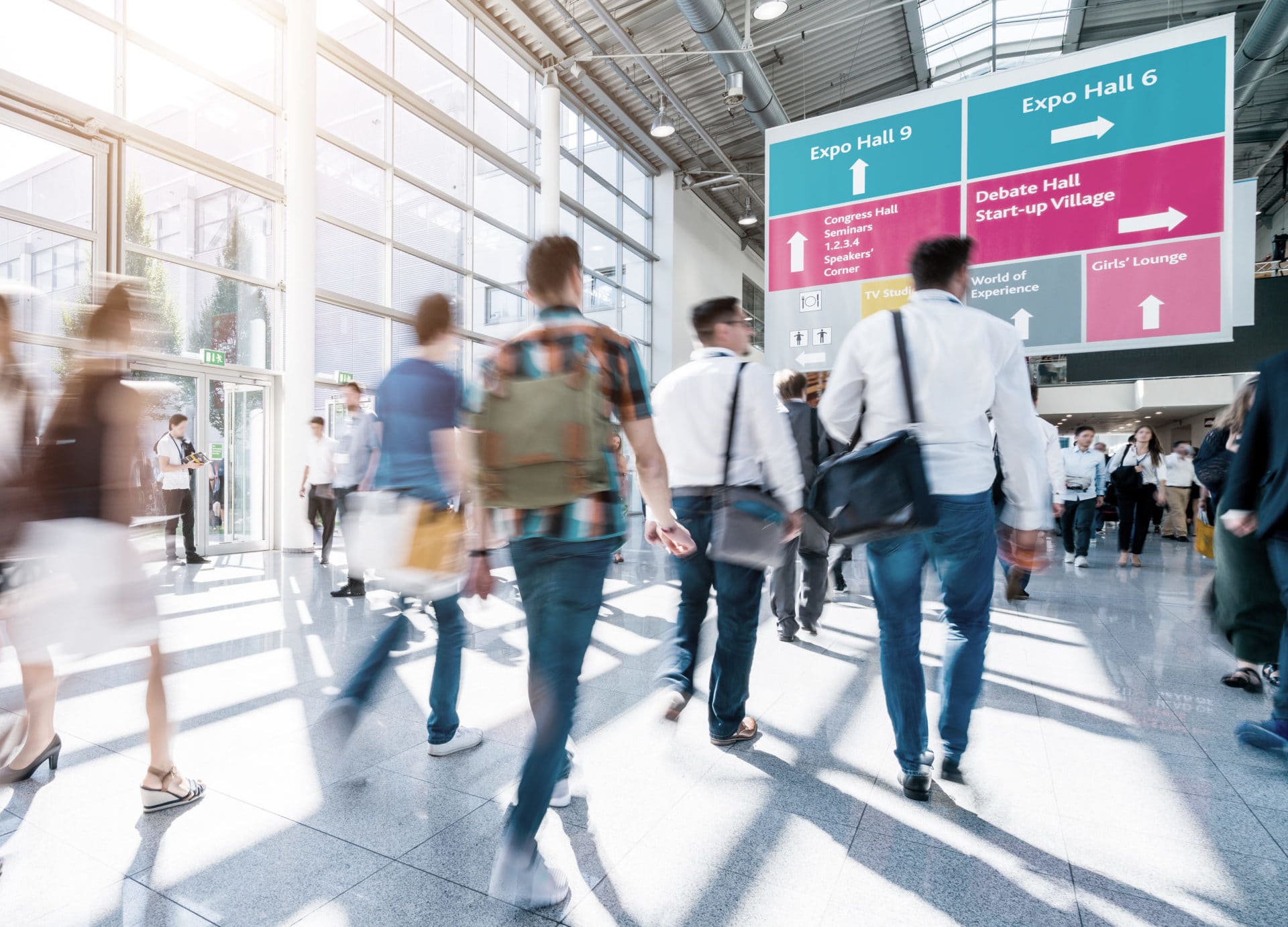 Then there are the numerous trade fairs abroad, which are of great importance for many German companies. The trade fair association UFI states the number of trade fairs taking place worldwide at around 31,000 per year. Over 260 million visitors meet almost four and a half million exhibitors there.
We are aware of the great responsibility we bear when we act as experts in trade fair logistics on your behalf in this fast and important business. You notice that from the first moment. Also of the fact that you can sleep peacefully the night before the start of the trade fair because we have all trade fair logistics aspects under control from A-Z.
Your trade fair presence – too important, too expensive, too short to take risks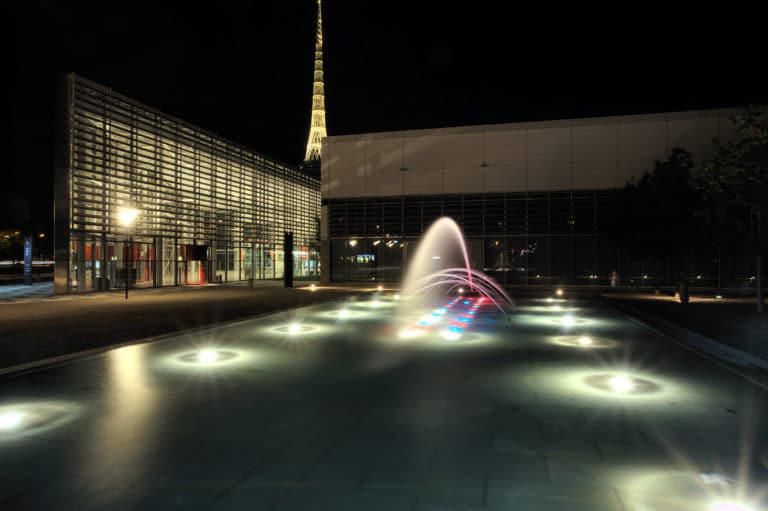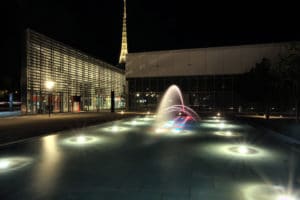 As a professional service provider for global trade fair & event logistics, we know what participation in a trade fair can mean for you. That is why we relieve you of everything that could cause you headaches with regard to trade fair transport (show freight), trade fair logistics and trade fair service providers. You can forget them with us. Confidently put your energy into the content-related questions. We take care of everything else for you.
With all the means and international partners available to us, we ensure a reliable, precise and error-free process. Because especially with time-critical transports there is no scope for delays or uncertainties. We know that and act accordingly.
We can also organize complex trade fair logistics projects for you as a general contractor, as well as cross-trading transports from one trade fair to the next event, including temporary storage.
Reliable and individual trade fair logistics solutions, transport, trade fair services and trade fair forwarding from EXPOLOGISTIK
Do you have special requirements?
We cannot use routines here, but have to plan and implement everything individually?
Gladly, that's what we're here for!
As our valued customer, you also have a personal main contact person at EXPOLOGISTIK who will accompany you throughout the entire duration of the project.
And our employees and audited partners are not only experts in the field of logistics – we also support you if necessary in the areas of personnel and assembly services, the organization of equipment and all other challenges on site. Your company will benefit particularly from this, as you will always receive competent and uncomplicated support – 24 hours a day, 7 days a week.
Working for you worldwide
Quality is our top priority –
for over 12 years

EXPOLOGISTIK is not only ISO-certified, but has also been characterized by in-depth industry knowledge and great flexibility for over a decade.
We never compromise on one point:
We only offer certified quality services.