On-site trade fair logistics – warehouse logistics, empties storage and more
On-site trade fair logistics, that means empties logistics, empties storage and other professional services for your perfect trade fair appearance. Numerous pitfalls lurk here, because anyone who does not deal with transports and assembly and dismantling work at trade fairs and events on a daily basis can easily underestimate the importance of professional empties logistics for the success of an event.
On the other hand, we make sure from the outset that seemingly minor details are included in the planning, the weight of which only becomes apparent in the course of the trade fair or event project. What happens to the elaborate packaging with which your exhibits were safely transported to the trade fair?
Where are the countless square meters of bubble wrap, dozens of meters of tensioning straps, and the house-high polystyrene parts that protected your machine parts during transport to the exhibition site?
What is needed again when, which materials have to be disposed of and how?
Who picks up the transport crates of your exhibition stand elements that were emptied during assembly and when, and where are they stored in which order so that they can be used optimally again later?
We plan this and more for you as part of the trade fair logistics on site.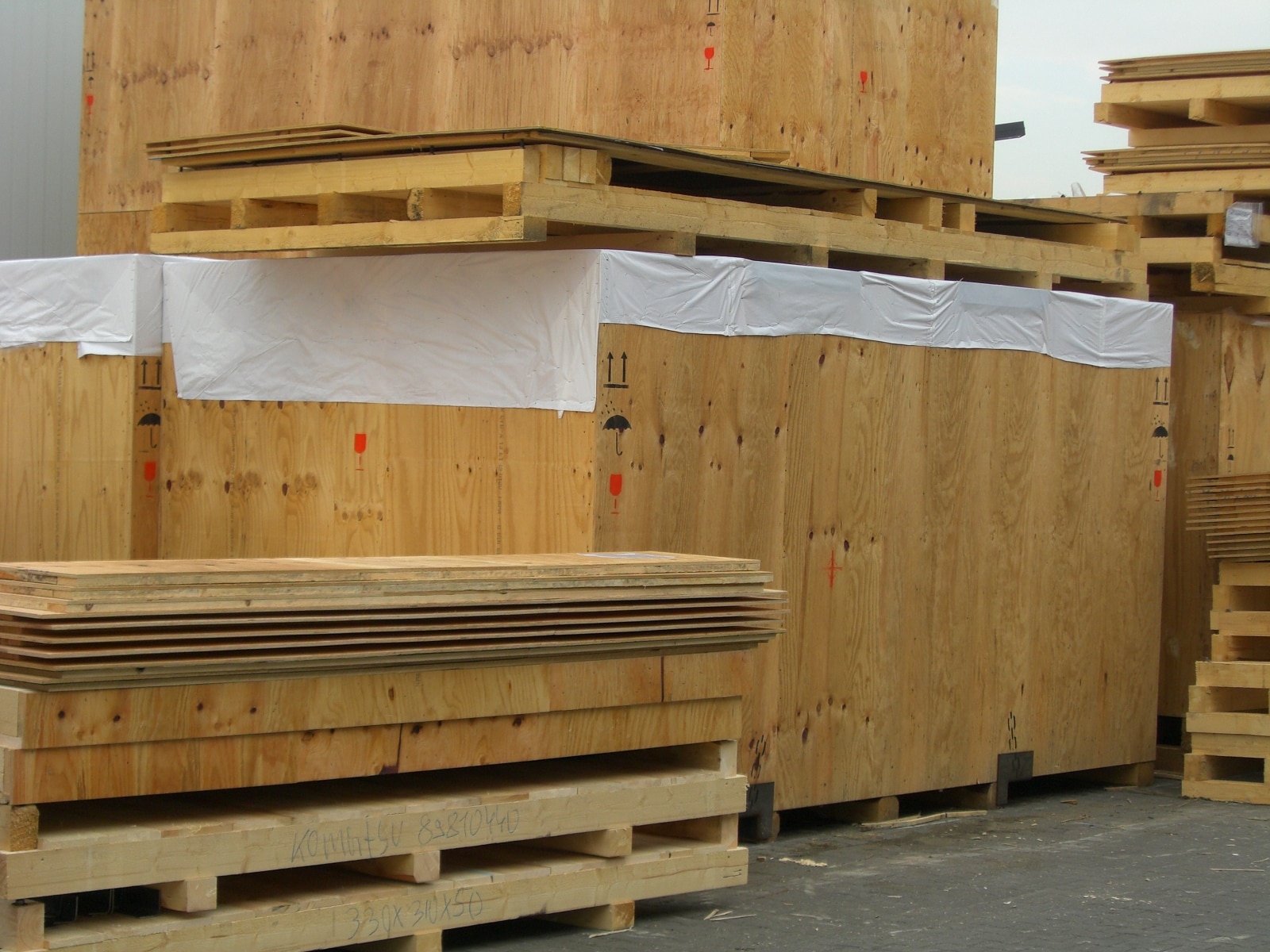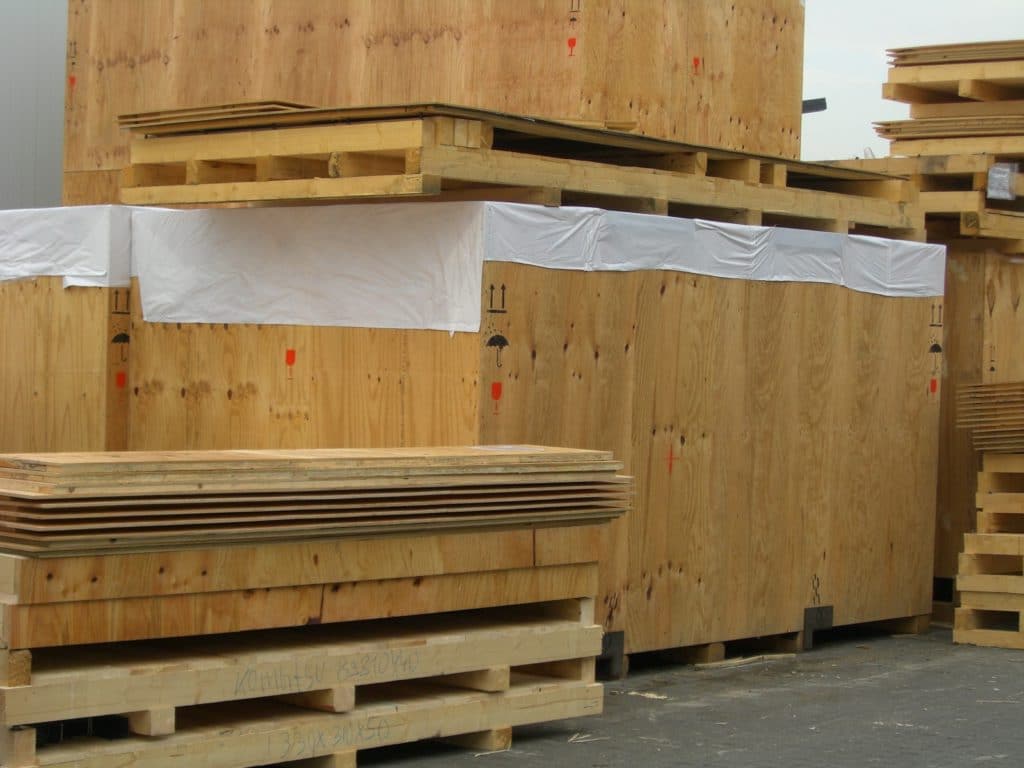 Exhibition logistics means more than just being there for you before and after the exhibition is set up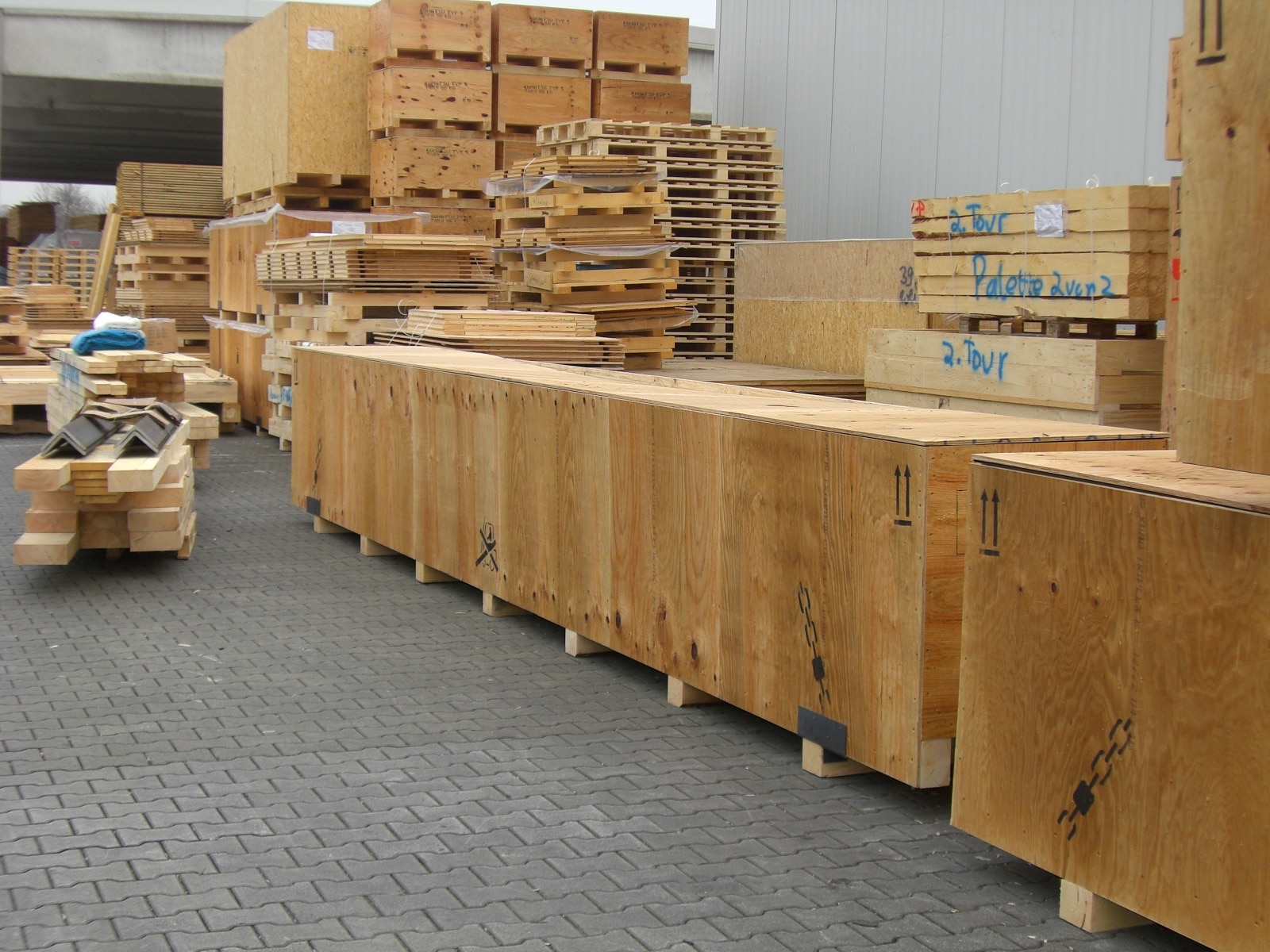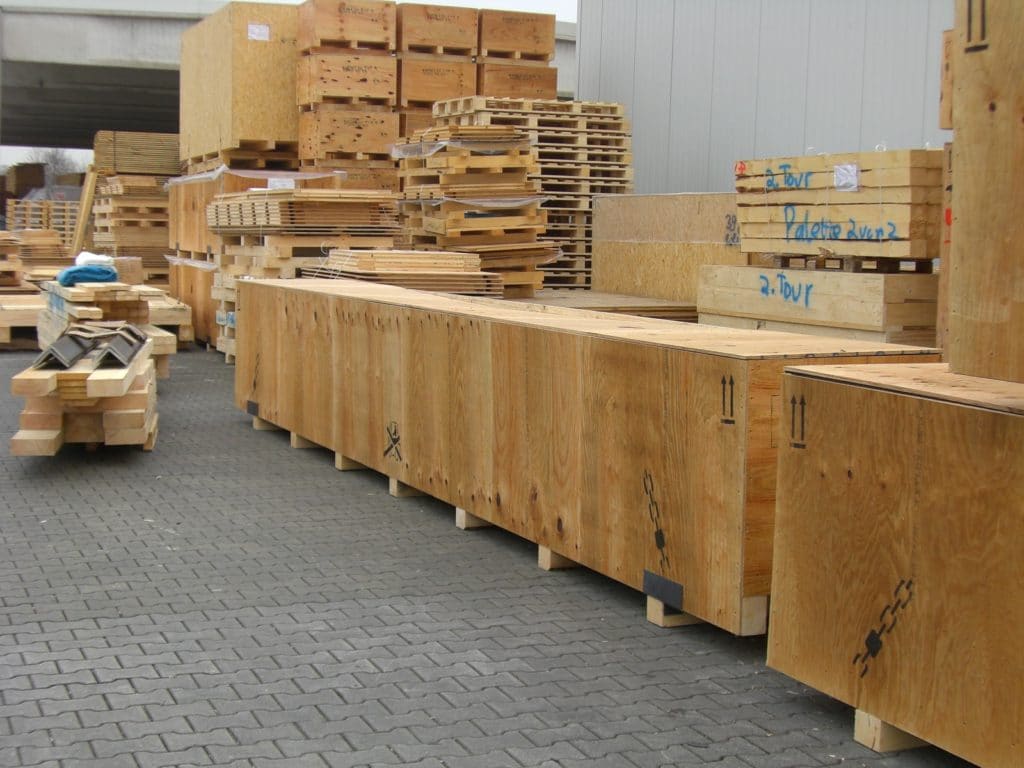 The empties storage and the entire empties logistics are a separate area of trade fair logistics that only works really well if you hardly notice anything. This is about strategic planning, speed, logic and a lot of experience so that everything runs smoothly. You can't see anything of it afterwards. But you will notice that everything works fine during setup, during the trade fair or your event and during dismantling.
The installation space is limited and the processes are strictly timed. While large transport boxes and packaging materials may be left lying to the side in the warehouse at home and can be picked up and stowed anywhere in the next few days, these options are definitely not available at a trade fair.
The entire procedure has to be planned in great detail here. The empties may not be picked up either too early or too late. And if a forklift is required at 1:45 p.m. with free access to the hall and warehouse, then it has to be on site at 1:45 p.m. In practice a rare case, for us a matter of course.
Well thought-out empties logistics and empties storage are integral parts of a smooth trade fair appearance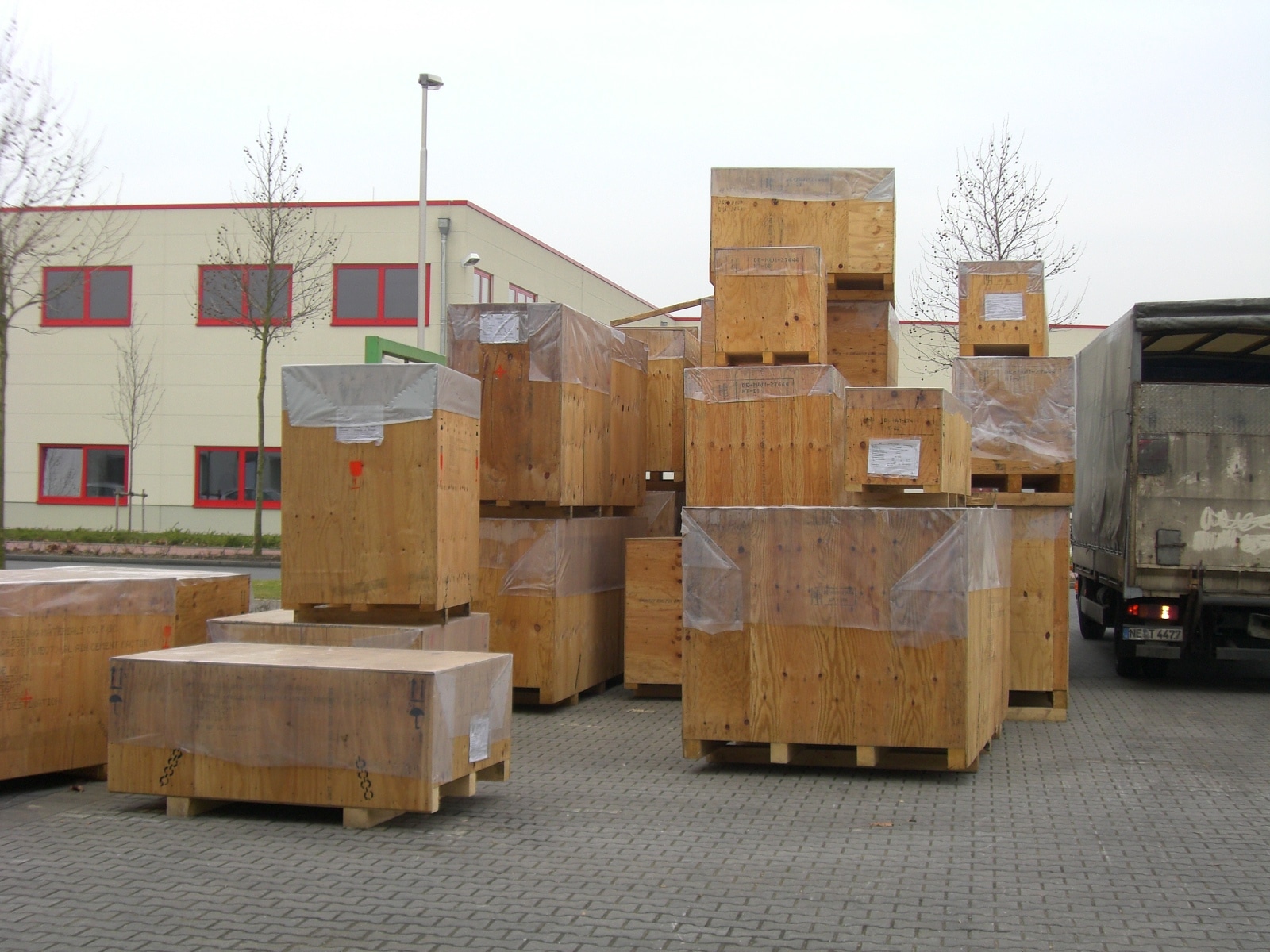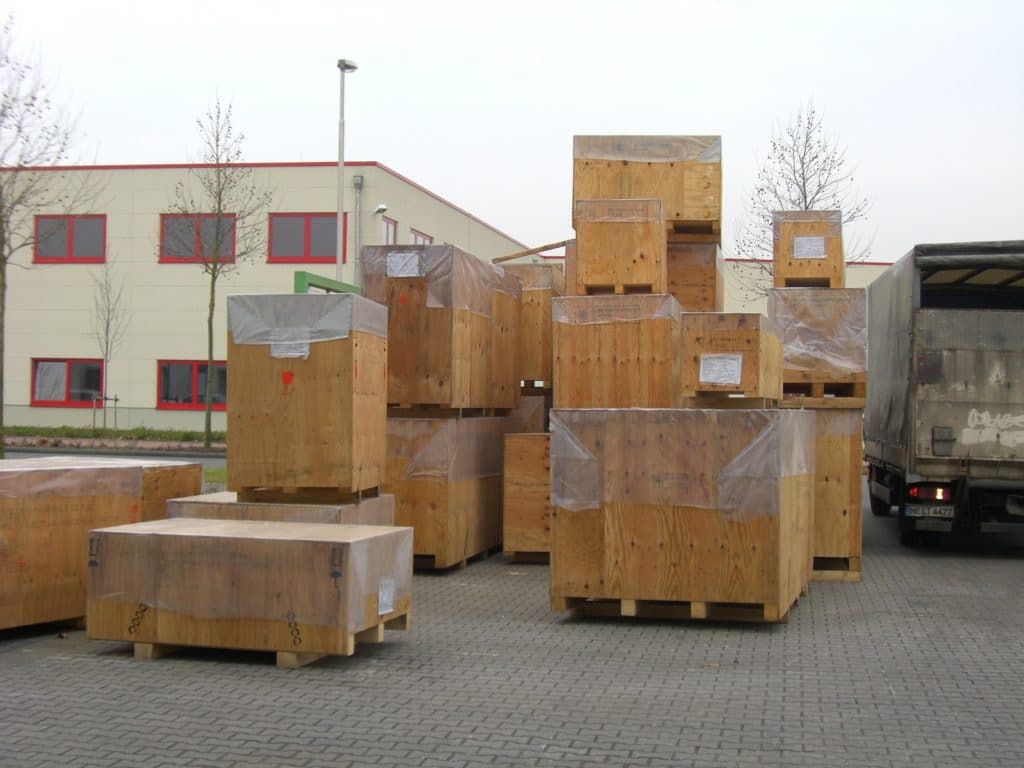 There are good reasons to hire more than just a freight forwarder for your trade fair and event transports. We take over the entire planning and execution of all aspects of your trade fair presence for you. This also includes the part that is often forgotten – on-site trade fair logistics, including empties logistics and empties storage.
The fact that you get everything you need at your trade fair location from us on time and that we take into account possible traffic obstacles, passage restrictions for trucks, possible customs clearance, the organization of delivery and parking options and much more is part of the whole.
But we won't leave you alone after delivery on site. Even if you have commissioned a professional company to set it up – the empties storage and empties logistics deserve special attention and ensure that everyone on site can work on time, as planned.
On-site trade fair logistics – so that you can fully concentrate on the success of your trade fair appearance
Use our on-site trade fair logistics service. We provide the required storage space for you, the dimensions of which we plan according to your needs. We clarify which equipment you need on site and provide it.
Is it necessary to organize a forklift in good time, which can pick up the empties for a certain period of time and take them to the storage room we have provided? After the exhibition, should one part return to your company headquarters, another to the next trade fair at the other end of the world?
We take care of this.


On-site trade fair logistics with empties logistics and empties storage from EXPOLOGISTIK.
You successfully represent your company. We'll keep your back free.
We give everything for your success – contact us now
To the goal on all routes
To the fair with hand luggage. Leave the rest to us.
Shipping by airfreight
Shipping by oceanfreight
Shipping by roadfreight
Working for you worldwide